I recently got to correspond with indie author Jerry Harwood; he's written the books, Jam Sessions and Twelve Hours on the Block.
Can you tell me a little about yourself, and what led you to start writing?
I was born in Ooltewah, TN. My mother was an elementary school teacher, and I spent my afternoons reading books in her classroom or the nearby library. I have had several "careers" but have always loved to write. I have been a camp director, program director at a counseling center, college professor and now am a middle school teacher.
I am married with six kids. So that takes up a good bit of my time. However, most are older and out of the house now. Perhaps that is why I have really began writing more the past few years.
I first wanted to write when I was in high school. I had one of those great teachers and mine taught Creative Writing. I am still very thankful for him and his dedication to us as students.
Where do you get your inspiration, information, and ideas for books?
Like most I draw from real life. My book, Jam Sessions, follows a kid who arrives at a new school mid-year, makes friends with the school bully, and starts having anxiety attacks. That was never my story specifically nor is it any one particular student I have taught, but the elements are certainly true to life in our schools today.
I also love history and I love ancient history. My most recent work, Twelve Hours on the Block, is a retelling of Aztec Creation myth where the gods of Aztec myth are prisoners in gen pop.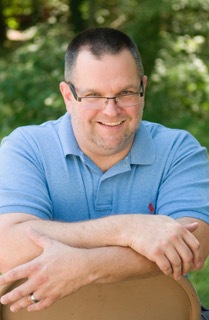 What are your hobbies, and do they ever play into your writing?
I love to travel and that plays in a lot to my short stories I have published. I have several that take place in Europe and my first story I ever published was historical fiction from my time in Rwanda in the mid-90's just after the genocides.
I'm also a first responder and would love to one day write a book based on an emergency worker.
What advice would you give someone who wants to be a writer?
The advice I see all the time is "Just do it" or something similar. I think that is good advice. Just start writing. Good, bad, just write. And don't throw anything away. Save it and file it somewhere. My other advice is to find a group that supports and encourages you.
What is the best advice you have ever been given as a writer?
That is a tough one. Probably the best advice I ever got was from Stephen King's book On Writing. Anyone considering writing should read it.
Do you write full-time or around another job? How do you schedule your time to write?
I teach full time in Middle School and part time as a college adjunct professor. I write full time in the summers and some holidays.
How many hours a day do you write?
When I can, I write four to five a day. In the school year I mainly edit and outline new ideas.
What does literary success look like to you?
Oh gosh, for me it is not about being famous. It is about getting my stories out to people they might help. My book, Jam Sessions, deals with anxiety and bullies. I offer an entire classroom set on teacherspayteachers for $2. It includes worksheets for classes to do together. My goal is to see it in the hands of kids whom it might help.
Can you read / provide us with a small exert?
A test.  His first-class on his first day at a new school and there was a test.  Ugh.  Well, surely Mrs. Murray wouldn't make him take it?  Would she?
With a deep breath, Phillip looked over Chuck's shoulder at the study sheet. The first problem stated:
Solve for x.
½ x – 2 = 6 
Phillip had ''NO CLUE' how to solve for x.  He caught himself in his mind emphasizing 'NO CLUE' the way Chuck did with certain phrases.  The thought caused him to look over at Chuck. Chuck had already set aside "½ x – 2 = 6" and had taken someone else's study sheet to look over.
"You know this stuff?" Chuck asked with a smile.
"No idea," Phillip admitted.  "I don't even know why we are solving for x and not some other letter?"  Phillip punctuated the letter x by putting down the study sheet and making air quotations marks.
Chuck guffawed.  "That is hilarious!"
"Yes," Nick said, laughing as well, "I mean, what happened to a, b, or c?"
Chuck took the study sheet from Phillip's desk and handed it back to Nick.  "No worries Phillip, none of us really understand it either… 'why not another letter?' …that is hilarious."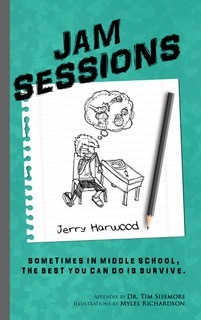 What exciting story are you working on next?
I am pretty close to publishing my next Middle Grade book, this time a fantasy. The title right now is Freckles: The Dark Wizard. I'm pretty excited about the world I've created for my main character, who as you might expect is covered in Freckles. It is an anti-bullying book but also a coming-of-age story.
What's your favorite under-appreciated novel?
Tough one. I love Larry Brown, but I am not sure he is under-appreciated. I enjoy Michael Sullivan a lot in the fantasy world. I also loved GK Chesterton's Orthodoxy and reread every few years Niel Postman's Amusing Ourselves To Death.
What was the best money you ever spent as a writer?
On audible I bought Gregory Scott's How to write best-selling fiction.
What part of writing and publishing was most difficult for you?
The tech! I run a 2007 MacBook if that tells you where I am. I do have a smart phone now but only because my 30-year-old said I needed his.
Are you involved in any writer groups?
YES! And I can't recommend it enough. Find one where they are encouraging and supportive. Avoid ones that have competitions. That means they put each other down to earn a spot in some anthology. Mine we all work together.
Jerry's Links:
Website : http://www.jerryharwood.com
Jam Sessions: https://www.amazon.com/dp/B0868XNSH9
Twelve Hours on the Block: https://www.amazon.com/dp/B08J3YDCCX
Amazon Author's Page: https://www.amazon.com/-/e/B0863YPCD7
Blog: https://www.circumlocution.net
Email: [email protected]
EBook (non-kindle): https://books2read.com/u/3k1X8n
IndieBound: https://www.indiebound.org/book/9781734787405
Audible: https://www.audible.com/pd/B08966KV5S/?source_code=AUDFPWS0223189MWT-BK-ACX0-197765&ref=acx_bty_BK_ACX0_197765_rh_us
Teachers Pay Teachers: https://www.teacherspayteachers.com/Store/Circumlocution
Goodreads: https://www.goodreads.com/author/show/20295900.Jerry_Harwood