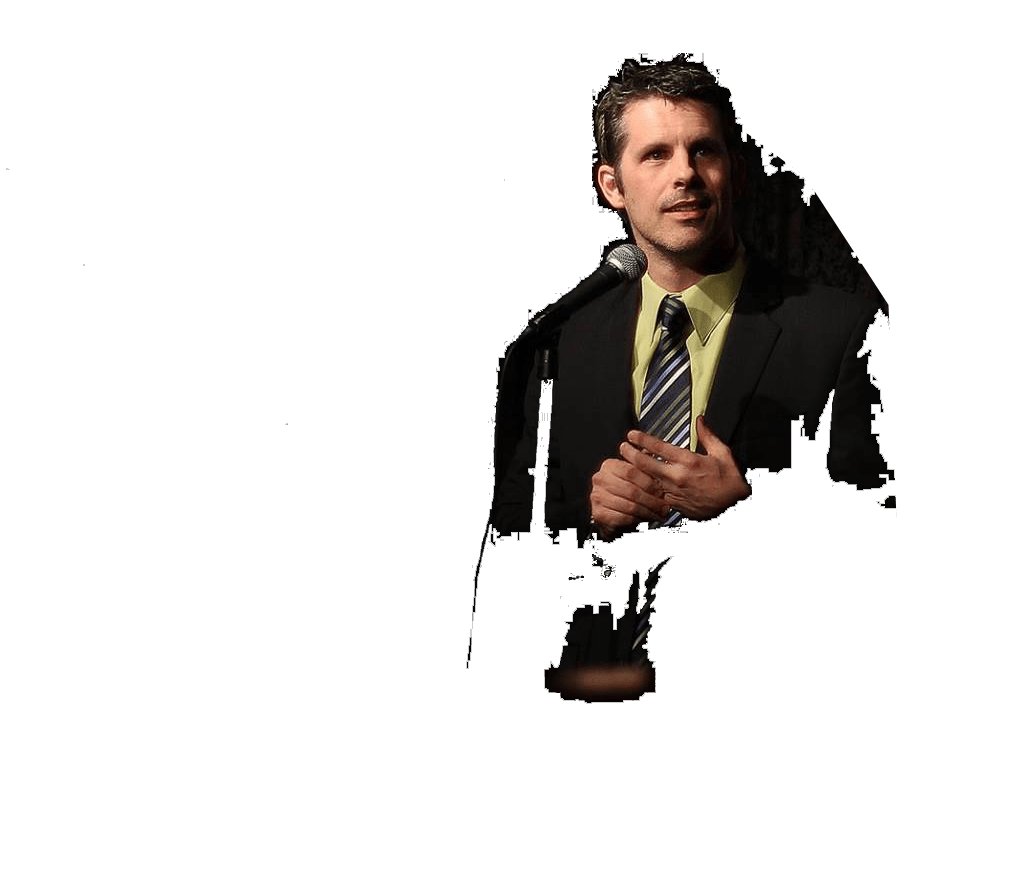 Not as serious as Plato, but lighter than Socrates. Livelier than Nixon, but not as edgy as Clinton. Not as heavy as GWAR, but deeper than Culture Club.
Nathan Timmel is a stand-up comedy veteran, masterful storyteller, and headliner with years of experience behind the mic. Nathan finds the absurdity in everything from making babies to overcrowded prisons, creating comedy that's intelligent, fun, and engaging (with a sprinkling of raucousness).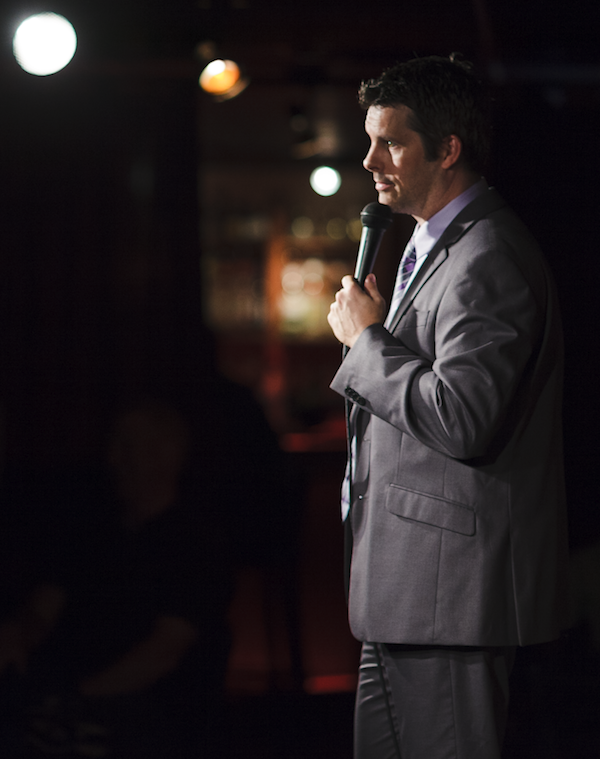 Born in Madison, Wisconsin, Nathan started his comedy career in the Big Cheese State. After graduating from University of Wisconsin-Milwaukee with a degree in English, Nathan realized he was unemployable. One open mic later and a career in the business of laughter began.
Nathan has recorded six albums (and receives regular airplay on Sirius/XM radio), been a guest on the Bob & Tom Show, and traveled overseas to perform for American troops—including stops in Iraq and Afghanistan. He performs at comedy clubs around the country, from Buffalo to Albuquerque and Colorado Springs to Baltimore.
"When one of my doormen has to leave the showroom because he's laughing so hard, I know I've got a good comedian on stage."
Dave DeCaro, Manager—Mark Ridley's Comedy Castle, Royal Oak, Michigan
TIKTOK, YOUTUBE & INSTAGRAM FOLLOWERS
TRIPS PERFORMING FOR U.S. TROOPS ABROAD
CDS RELEASED, INCLUDING 2 IN ROTATION ON SIRIUS/XM
FULL-LENGTH BOOKS PUBLISHED
APPEARANCES ON THE NATIONALLY SYNDICATED BOB & TOM SHOW
Penguins Comedy Club — Cedar Rapids, IA
The Funny Stop — Cuyahoga Falls, OH
Goonie's — Rochester, MN
Loonee's Comedy Corner — Colorado Springs, CO
The Funny Bone — Des Moines, IA
The Skyline — Appleton, WI
The Comedy Cafe — Milwaukee, WI
The Improv — Chicago IL & Kansas City, KS
Hey Guys Comedy Club — Fairview Heights IL
Dangerfield's — Shakopee, MN
The Joke Joint — St. Paul, MN
Fort Wayne Comedy Club — Fort Wayne, IN
Comedy Caravan — Louisville, KY
Rob's Comedy Playhouse — Buffalo, NY
The Edgewater Casino — Laughlin, NV
The Comedy Cabana — Myrtle Beach, SC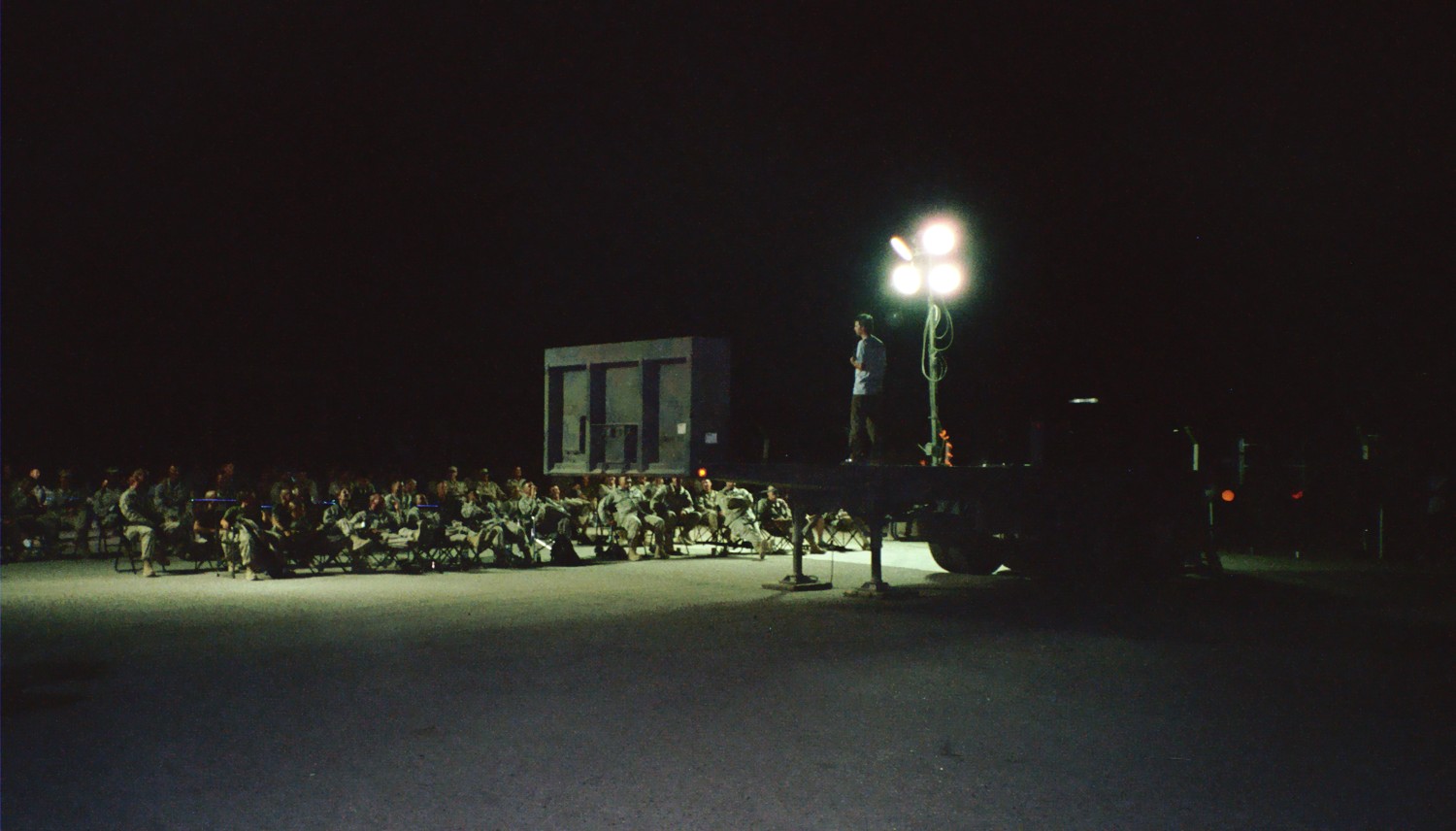 "Always hilarious and relevant"
"His edgy, sometimes dark, but always hilarious and relevant material coupled with a charismatic stage presence sets Nathan apart from the rest of the pack."
Roger Feeny, Ann Arbor Comedy Showcase

"His show is n
ot to be missed

"
"Nathan's common sense look at our world is almost as eye opening as it is hilarious."
Mark Klampe, Goonie's, Rochester

"Nathan has original material that is well written and FUNNY. You do not get those three things often in a comic."
Jeff Johnson, Penguins Comedy Club, Cedar Rapids, Iowa

"Refreshingly unpredictable"
"Nathan brings an original twist to common experiences and thoughts. You're often caught off-guard, then you realize he makes a point as he makes you laugh."
Samara Palubiski, The Comedy Cafe & Skyline Comedy Cafe, Wisconsin